I wanted to clear the doubt about the contest that must be in error, because it's been days and days since the same people are in the contest and the same cromimis are there, and it says that the game updates every 20 minutes and I don't see anyone new (I don't want to say anything bad about the cage and the people who own the cages, I'm just talking about the mistake)

And another thing is in the top coat contest, this message keeps popping up: Fatal error: Call to a member function isAccessible() on a non-object in /mnt/volume_ams3_02/www/classes/modele/cromimitop.php on line 410

and it just doesn't work for days. I would greatly appreciate the help. Thank you for your attention.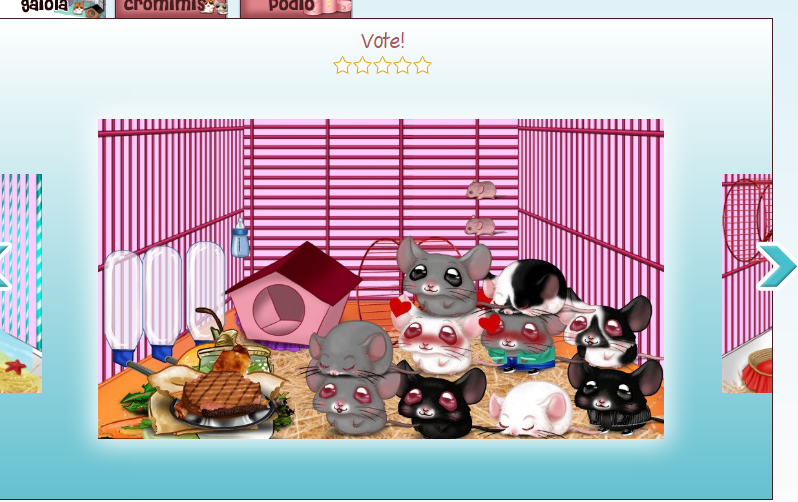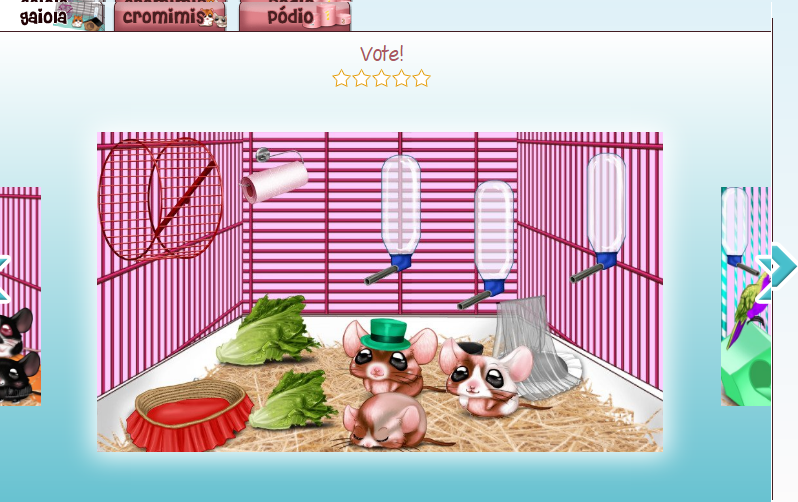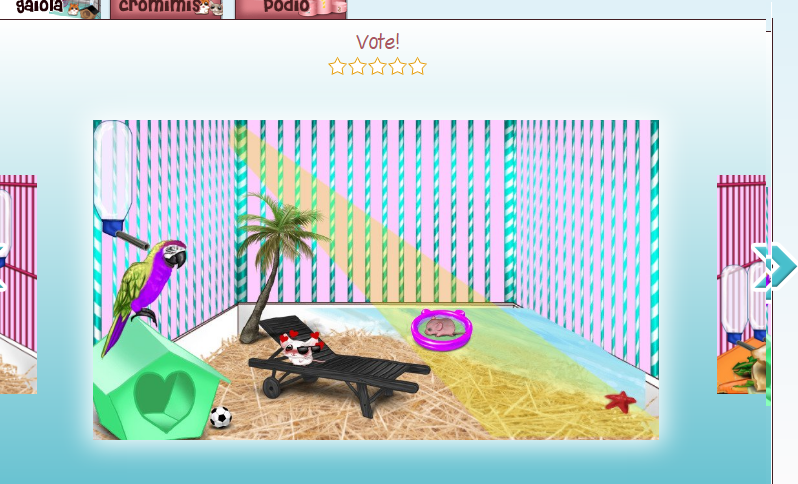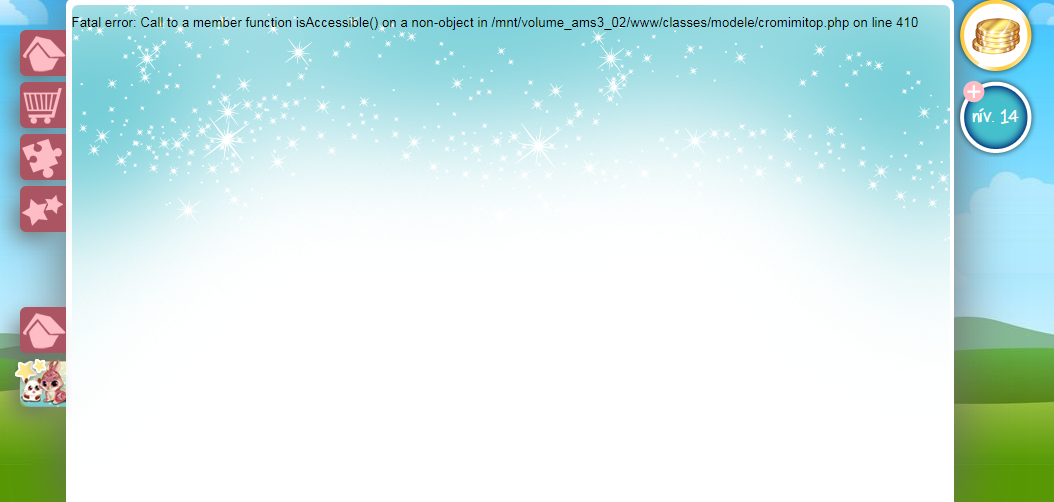 ---
~ Lulu's