Cromimi's FAQ
My Cromimis left droppings in the cage, how do I clean the cage?
Go to the "
My Cage
" page and click on the "
Clean
" tab at the bottom of the page. You will have two choices:

-
Rapid Cleanup :
This option is completed in 5 minutes. Just click on the button and the cleanup will begin automatically. Attention, some droppings may remain in the cage at the end of the cleanup, as the rapid cleanup cleans a percentage of the cage.
-
Clean My Cage Myself:
It's up to you to collect the little droppings. Just guide the scooper to the droppings. You will see it move, which means you are above the dropping. Click to pick up the dropping and place it in the bin. When you are finished, the cage will be clean!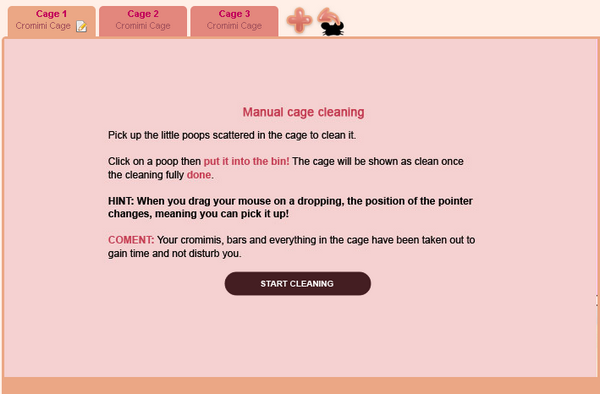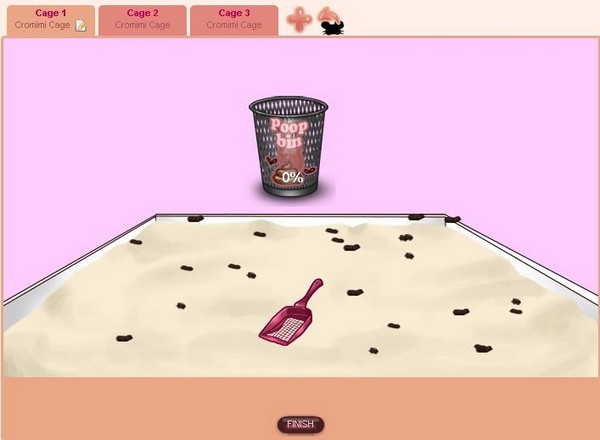 /!\ Note: You can also change the cage bedding, this will completely clean the cage!
« Back