Cromimi's FAQ
How do I dress my Cromimi?
Once you are in the
Fitting Room
with your Cromimi, click on the different clothing items that you want your Cromimi to wear.
Once your outfit is complet, select "
New Outfit
", give the new outfit a name and then click on "
Save
" :

If you have already created an outfit that you wish to wear, click on the "
Currently Available Outfit
" list and click "
choose
" :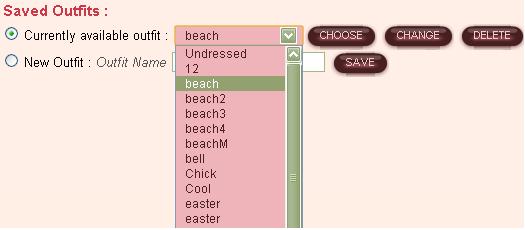 If you want to modify an outfit, first, have your Cromimi put on the outfit. Then modify the outfit as you like and click "
modify
" :