Cromimi's FAQ
Where can I find the clothes I purchased for my Cromimis?
Go to the "
my rodent
" page.
On the left of your Cromimi, select the "
Dress my Cromimi
" tab :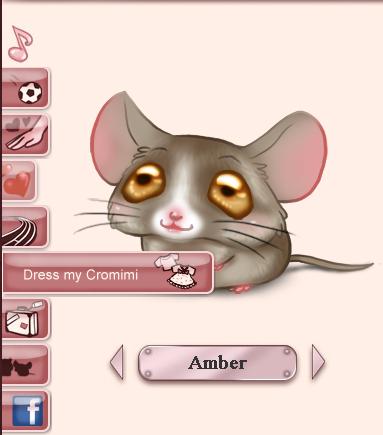 You will be redirected to the
Fitting Room
, where you will find all your clothes!!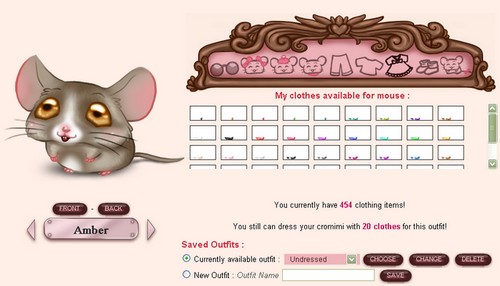 Note : You can also use the arrows next to the name of your Cromimi to dress your different rodents!
« Back