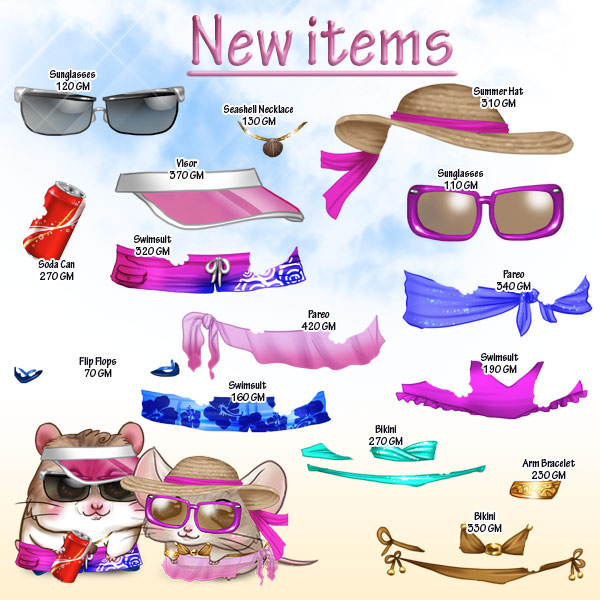 Hello to all the Cromimis!

How are you!!!???
Even if you aren't able to go to the beach this summer, why not let your little fur balls go for you!?! It's always better than nothing!
So I made lots of little swimsuits for your Cromimis!!! And lots of cage decorations!! Just so your Cromimis can feel like they are on vacation!!
I'm pretty proud of the pineapple and the parasol!!
Enjoy!!

Kisses!


Nine
---